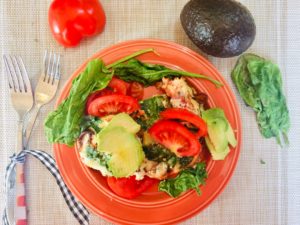 I usually eat oatmeal with blueberries most mornings. I decided to change up my habit and eat a breakfast with more protein. Mornings are usually rushed, I need something that I can heat up real quick and run out the door. I decided to make an egg. White bake with vegetables such as spinach and tomato. I try to incorporate some kind of greens in my diet everyday if I can, such as spinach or kale. I look for ways to add vegetables to my diet as much as possible. I try to add a variety of color to my plate each day with fruits and veggies; blue's, green's, reds, etc.. all the different colors have different nutritional values.
This breakfast bake is made with egg whites. You can use whole eggs, I prefer the whites only. Egg whites are cholesterol free ( minus the egg yolks) high in protein and low in calories.
Spinach has vitamin A, C and E, calcium , folate and potassium.
Tomatoes Tomatoes are the major dietary source of the antioxidant lycopene, which has been linked to many health benefits, including reduced risk of heart disease and cancer. They are also a great source of vitamin C, potassium, folate and vitamin K.
I was surprised to find out even onions have health benefits. Onare high in vitamins, minerals, and antioxidants. Incorporating onions into a diet is very simple, with a versatile range of ways they can be prepared and cooked in regular foods.
Here is the egg white breakfast casserole I put together.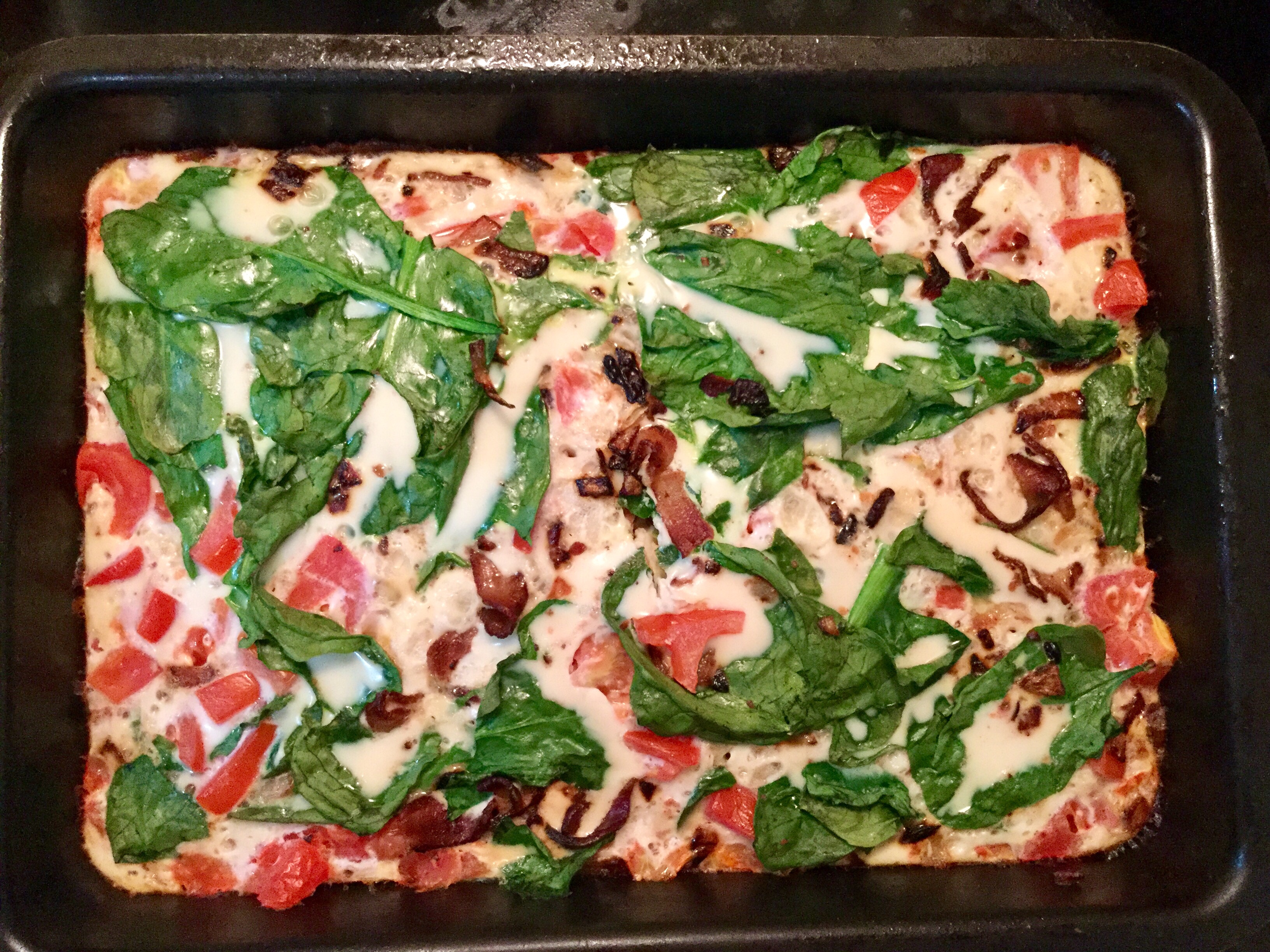 First what I did was cook the breakfast meat I wanted to include.  I used paleo friendly dry rubbed sugar free bacon I bought at Whole Foods.
I'm trying to stay away from processed meat such as bacon and sausage which is full of nitrates.  Next time I make this recipe, I plan to use fresh turkey or chicken instead of processed meat.
Here is the bacon that I used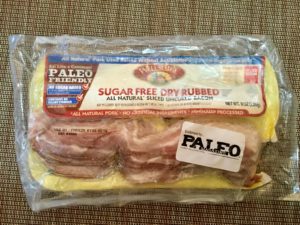 Here is the recipe
Preheat oven to 350
Spray a 13 X 9 inch pan with olive oil
Saute 1/2 white onion (feel free to add garlic if you wish
Cook your bacon, sausage, whatever meat of your choosing
Add enough egg whites to fill the pan about 1/2 full
Stir in your cooked meat and onions
top with fresh spinach, as little or as much as you like
add slices of tomato
You can stir all the ingredients together or leave them on top
Top with shredded cheese of your choice, I prefer mozerella
Cover with foil and bake for 25-30 minutes
Top with slices of fresh avocado and tomato
Enjoy 🙂
Egg White Spinach Breakfast Casserole